Spa Baths
World Famous Seaweed, Peat and Botanical Aromatherapy Baths using Quality Irish Seaweed Products, in Rosses Point, Sligo.
Here at Eros Spa, Yeats Country Hotel Spa & Leisure Club, we use only the best quality seaweed products including Ri na Mara and Carraig Fhada.
Award winning RÍ NA MARA Natural Organic Irish Seaweed Cosmetics & marine extract skincare products is based in Connemara, Galway. Organic Seaweed is hand harvested off the west coast of Ireland providing a unique combination of vitamins, proteins and mineral rich extracts which form the basis of the skincare range.
Carraig Fhada Seaweed bath is perfect for those looking for the perfect detox bath experience. When you add this skin care product to hot water, its natural oils are released - detoxifying and benefitting the skin condition immensely. Seaweed products like these have traditionally been recommended for a variety of other aches and pains.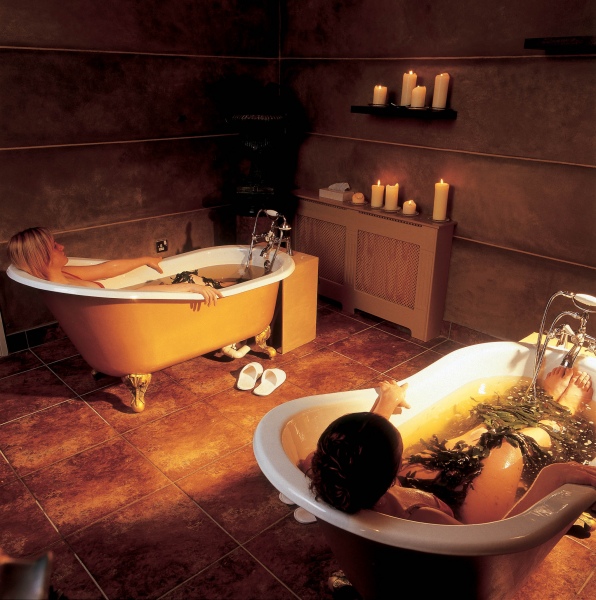 CLICK HERE TO SEE THE EROS SPA TREATMENT & PRICE LIST
Pre-bookings are essential. Bookings can be made directly with the Eros Spa. Level 3 within the hotel or call 158 from your room.
Booking Cancellation Policy: 24 hours notice needed. 12 hours reschedule notice. Full treatment price will be charged.
For Pre-Bookings please contact us online or call 00 353 719117954

Price: €30 pps Treatment Time: 40 minutes