New Eros Spa Treatments!
Brand new 6 in 1 Hyrdrogen Oxygen Facial Beauty Machine (with LED Mask Treatment)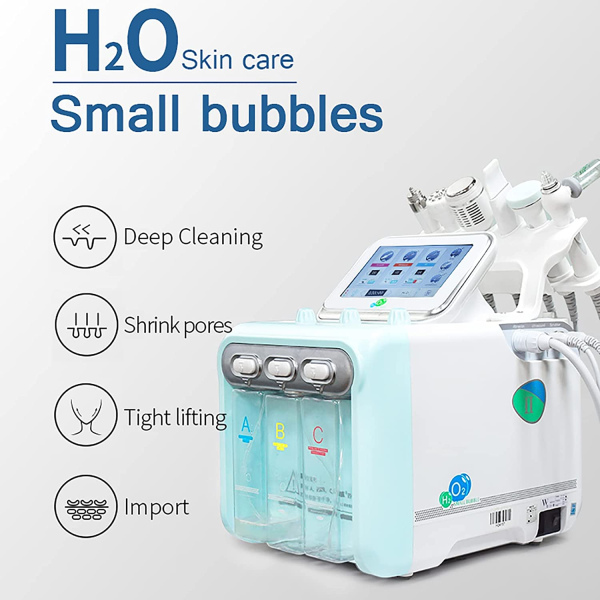 What is the Hydrogen Oxygen Machine?
Hydro oxygen machine is the only Hydra-dermabrasion equipment combining cleansing, exfoliation, extraction, hydration, and antioxidant protection simultaneously.
Using advanced nanotechnology, pure water is converted into hydroxide-ionized water, which produces H2 molecules on the skin surface, allowing water molecules to quickly penetrate the dermis, making your skin white and shiny.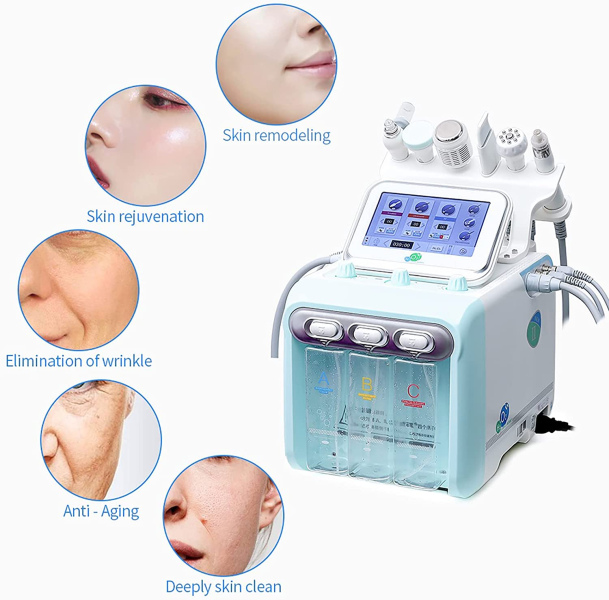 With 6 different functions of probes, meets the requirements of different skin types and solve a variety of skin problems. It brings you a healthy, glowing, beautiful skin. Replenish the lack of collagen and other nutrients to make your skin brighter and flawless!
FOR MORE INFORMATION CALL +353 (071)9117954 | SPA@YEATSCOUNTRYHOTEL.COM
---
DermaOxygen Infusion Facial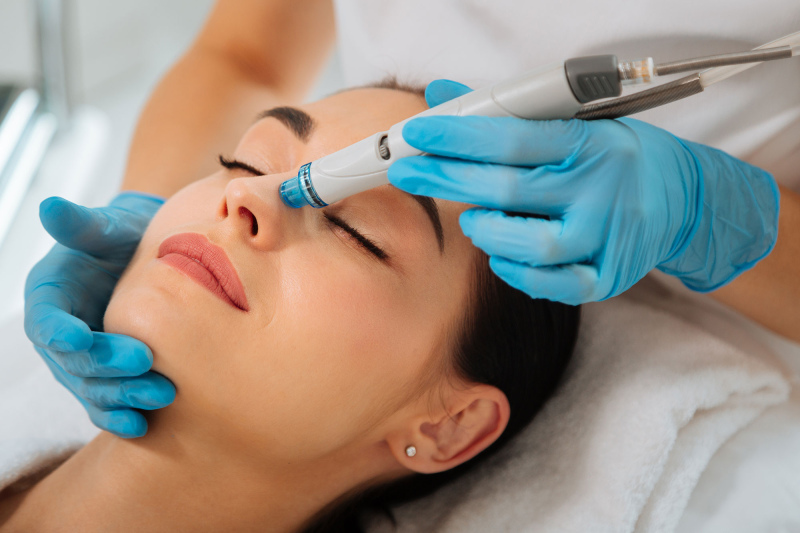 WHAT IS DERMAOXYGEN INFUSION FACIAL?
Oxygen Infusion Facial is an oxygen treatment that gives intense boost to your skin. During this facial we use Hydro oxygen device which is based on the infusion of active preparations into the deep layers of the skin by using pure oxygen.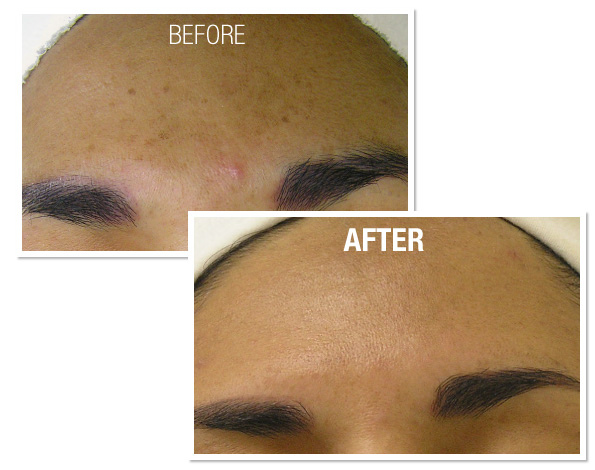 Benefits of the Dermaoxygen Infusion Treatment?
Stimulates collagen production
Nourishes elastin and increases skin elasticity
The active ingredients are transported to the lower skin layer through a clean airflow leaving the skin refreshed, glowing and well hydrated
Maintains and restores the skin's moisture balance, by adding new hyaluronic acid
Brightens up and refreshed the skin
Improves areas with small wrinkles
Improves appearance of highly sensitive skin and rosacea
Improves appearance of dull, tired, congested skin
OXYGEN INFUSION FACIAL 55MIN 100€
FOR MORE INFORMATION CALL +353 (071)9117954 | SPA@YEATSCOUNTRYHOTEL.COM
---
Hydro-Dermabrasion Facial
What is the Hydro-Dermabrasion Treatment?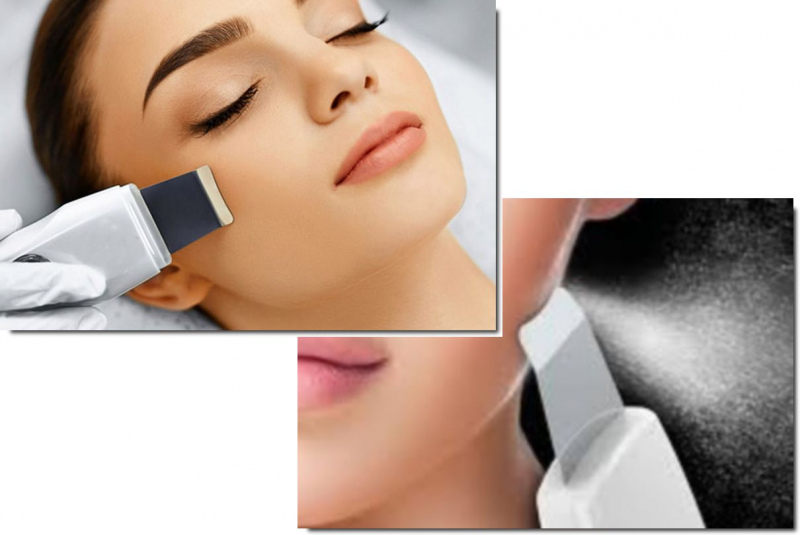 Hydro-Dermabrasion facial is a medical grade facial that resurfaces and offers immediate results with no downtime. The Hydro-Dermabrasion facial involves a multi-step process that is completely customisable.
We use a vortex-like wand against your skin to help clear away dirt and oil from deep in your pores. Then, a peel to help exfoliate and resurface your skin and a vacuum-like attachment on the wand to help extract debris from your pores. A pen-like attachment is then applied to give a moisturizing serum with antioxidants.
Hydro-Dermabrasion Skincare Benefits?
Improve's your skin & signs of ageing.
Gives a hydrated, bright, plump, and clear complexion.
Reduces fine lines and wrinkles, increases firmness, evens tone, texture, and brown spots, as well as reducing enlarged pores
Hydro-Dermabrasion 55Mins 110€
---
Lift & Rewind Collagen Facial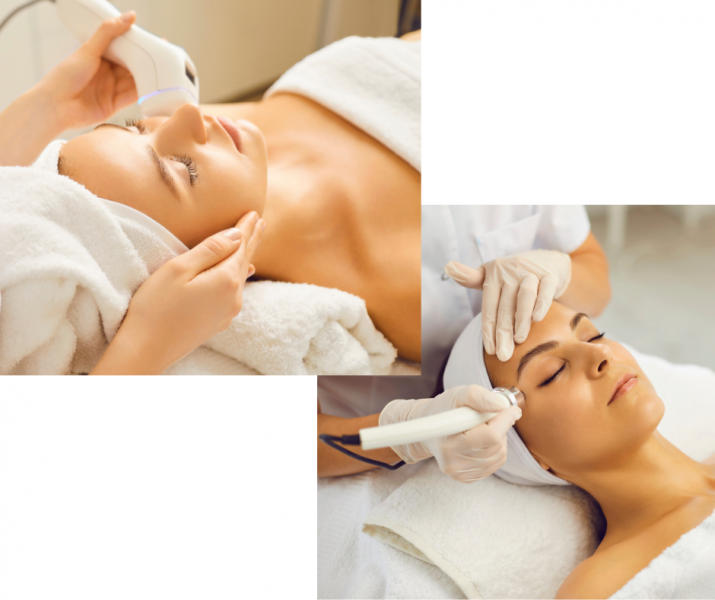 Also known as 'The Facelift Facial', Collagen Lift is a non-surgical treatment for skin tightening and firming loose or sagging skin. Tightens, tones and lifts achieving firm, youthful looking skin.
Removes the 'puffed up' look associated with injectables and fillers.
Harnesses radio frequency technology to deliver great long-lasting results.
Highly effective for skin tightening and firming loose or sagging skin.
Look forward to increased muscle tone, a more defined jaw line and diminished fine lines thanks to the tightening effect from a natural realignment of the tissues.
Instant results! Over the medium term, benefit from increased collagen production for up to 3 months after your course has been completed. Long term, results can last up to 2 years.
The time to start is now! Turn back the clock with this latest skin tightening treatment.
Lift & Rewind Collagen Facial - €130 85min
---
Enter a world where calm and peace replaces stress and tension. With
6 treatment rooms
and
amazing relaxation suite
, the Eros spa offers a wide range of luxury therapies.
EROS SPA TREATMENT & PRICE LIST
We've got some great new deluxe packages for you!
We also have a wide range on Yon-Ka Paris products availible onsite for you to take the spa experince home!
View Yon-Ka Paris Retail Products Price List
From opulent surroundings, ambient background sounds soothes your ears. It's an oasis of calmness. Eros Spa at the Yeats Country Hotel, Sligo gives an instant feeling of calm, you have entered an oasis of tranquillity that whispers luxury.
Click above to enquire with our staff. We look forward to seeing you at the Eros Spa.
FOR MORE INFORMATION CALL +353 (071)9117954 | SPA@YEATSCOUNTRYHOTEL.COM